Latest News
Published: 26 February 2017

26 February 2017

Last Updated: 03 August 2017

03 August 2017
CONTARY TO RUMOURS THE PRE-65 SCRAMBLE EVENT AT BENINGTON IS STILL ON. A TRF (Trail Riders Fellowship) SUB-EVENT HAS BEEN CANCELLED THAT HAS LEAD TO THE CONFUSION.
New venue for 2017 September 16th and 17th. This is to be a two day meeting with camping from Friday. Saturday will be a demonstration day and Sunday will be a race day. The venue is Benington Lordship near Stevenage, Hertfordshire SG2 7LL - we are very privileged to be invited to this event - shedfeast - organised by the landowner and it could lead to further use of the land for the club. The committee are very excited about this event and need the support of our members to make it work. The track erecting will be probably Friday 15th further info to follow - this is a show event including vintage grass track and possibly a sprint. This is being held in the grounds of a castle/stately home. We will have our own separate mx track and pits. WE WILL NEED HELP ON FRIDAY FOR TRACK ERECTION.
Update: Saturday Demo for Benington for solos will be £15 and sidecars £20 there will be some sort of sprint so a chance to win a trophy and the normal practice starts etc. Normal racing will resume on the Sunday.
The current regs have the wrong sidecar sponsorship the correct one is T&K Weaver Demolition.
Published: 29 January 2017

29 January 2017

Last Updated: 03 April 2017

03 April 2017
There are still some folk out there who have reregistered here on the Pre-65 Club website but for some reason haven't yet logged in.
This is probably due to the activation email sent to you getting lost somewhere / sent to spam folder (dig it out and white list it) / or the email address entered was incorrect - and for anyone with an AOL email address it would never have gotten to you due to an AOL quirk.
I have manually activated the following list of folk so anyone spotting themselves please try logging in with the details you entered when registering.
Published: 12 January 2017

12 January 2017

Last Updated: 27 February 2017

27 February 2017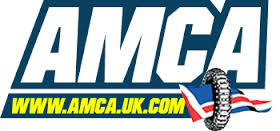 In order to reduce the administrative burden of sorting those that have a current membership and those that do not, it is to first apply for Club membership and having received your receipt to then apply for your licence.