Latest News
Published: 29 January 2017

29 January 2017

Last Updated: 03 April 2017

03 April 2017
There are still some folk out there who have reregistered here on the Pre-65 Club website but for some reason haven't yet logged in.
This is probably due to the activation email sent to you getting lost somewhere / sent to spam folder (dig it out and white list it) / or the email address entered was incorrect - and for anyone with an AOL email address it would never have gotten to you due to an AOL quirk.
I have manually activated the following list of folk so anyone spotting themselves please try logging in with the details you entered when registering.
Published: 12 January 2017

12 January 2017

Last Updated: 27 February 2017

27 February 2017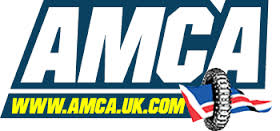 In order to reduce the administrative burden of sorting those that have a current membership and those that do not, it is to first apply for Club membership and having received your receipt to then apply for your licence.